24 Nov

, 2023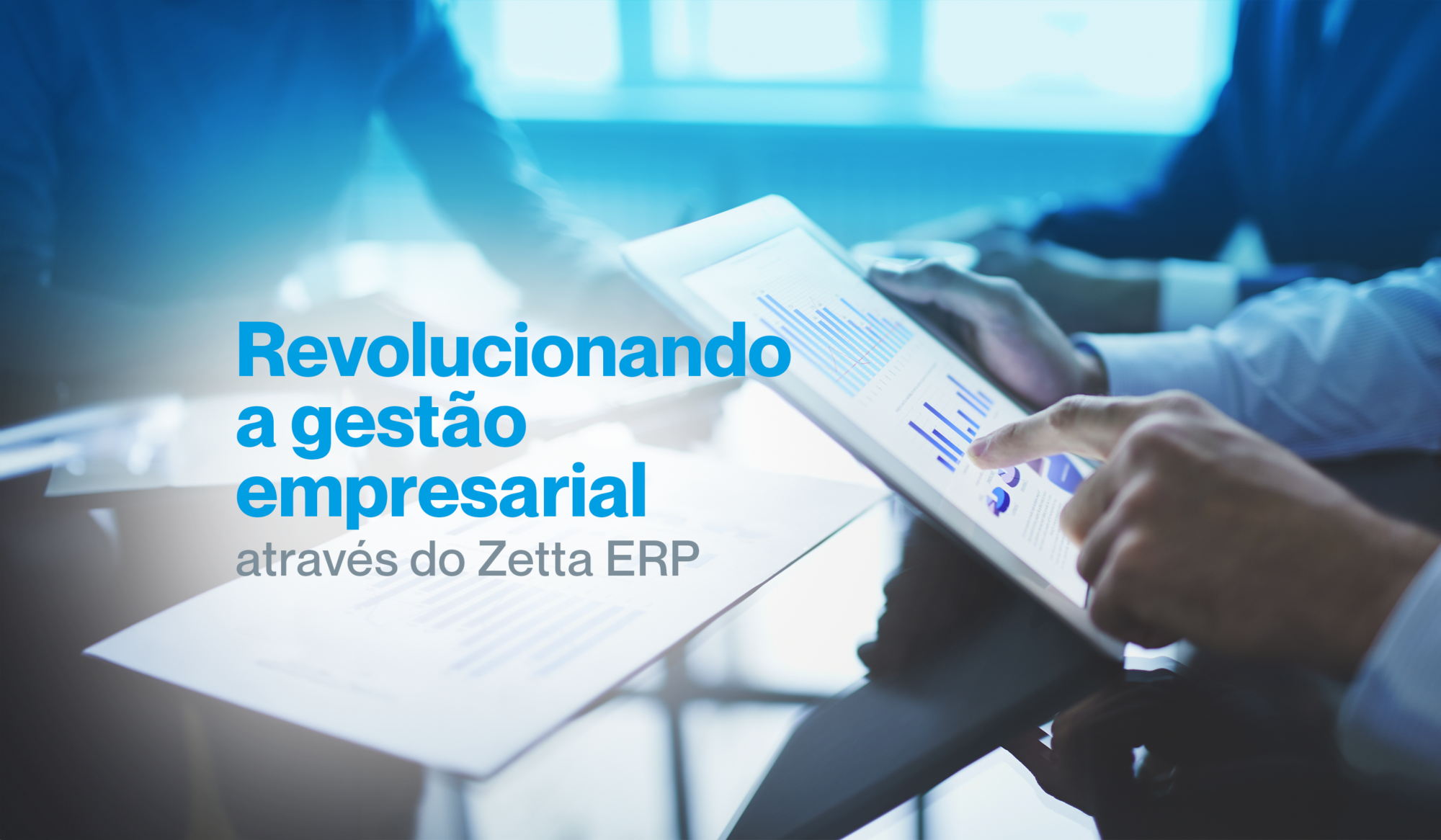 In the digital age in which we live, the search for efficiency and optimization of business processes has become a priority for organizations. In this context, process automation through ERP software has emerged as a key tool for revolutionizing business management.
Find out how implementing Zetta ERP can significantly transform the way your company operates, promoting greater efficiency, informed decision-making and sustainable growth.
Reducing errors and rework
Say goodbye to human error! Automation guarantees standardized and consistent execution of tasks, eliminating inattention and fatigue that result in rework. With more precise processes, your company gains in quality and saves valuable time.
Increased productivity
By automating manual and repetitive tasks, your employees gain time to focus on more value-added activities. This not only increases operational efficiency, but also frees up employees to focus on more strategic and creative activities. Automating processes such as generating reports, managing stocks and issuing invoices speeds up the execution of daily tasks, allowing the company to respond more quickly to market demands.
Cost reduction
Automation not only eliminates the need to hire more employees for routine tasks, but also reduces the consumption of resources such as paper and supplies. More efficient management results in substantial cost savings, allowing your company to reach financial targets more easily.
Centralization and integration of data
One of the greatest benefits of implementing ERP software is the centralization and integration of data. Many companies deal with fragmented systems, where crucial information is scattered across different departments. ERP unifies all this data, allowing for a holistic, real-time view of the company's operations. This eliminates redundancies, reduces errors and speeds up communication between different sectors.
Informed decision-making
With centralized information accessible in real time, decision-making becomes more informed and strategic. Managers can access detailed reports and performance analyses, identifying trends and opportunities for improvement. This contributes to more proactive management, where decisions are based on hard data rather than conjecture, increasing the likelihood of business success.
Adaptability and scalability
As companies grow, the ability to adapt and scale is crucial. ERP software is designed to be scalable, keeping pace with company growth. This means that organizations can add new modules and functionalities as needed, without compromising the system's efficiency.
Process automation is not just a strategy, it's a necessity for companies that want to remain competitive in a dynamic market. With Zetta ERP solutions you can optimize your company's management and boost efficiency significantly.
Choose the software that perfectly aligns with your company's specific needs and get ready for a revolution in business efficiency!